You can also see there how much precisely the plant has grown already, but who would need that when you have our sweet system thanks to which the plant grows visibly in front of your eyes? It even blooms! And when you see the smallest thing grow into a juicy tomato, you are just eager to munch in! If you don't harvest them, then they will fall on the ground and rot, and that would be a shame! Each type of plant has its own pace of growing and its own demands. They are plants after all, so their survival and the richness of the harvest depends on how well you water them and if you fertilize them or not.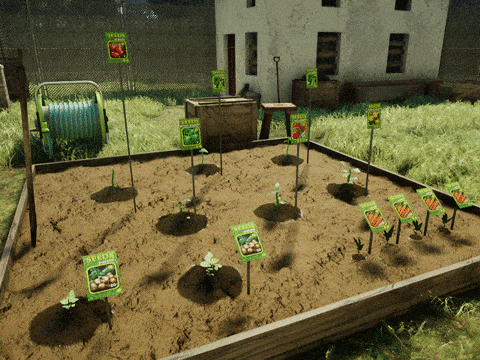 And it grows!
And what plants can you look forward to? We already have tomatoes, cucumbers, carrots, three types of peppers, potatoes and apple and pear trees ready in the game. Plus we are now working on broccoli, cauliflower, corn, garlic and chilli peppers.
So what will you have for dinner?
That's it for today's blog. Feel welcomed to comment and ask any questions you like, we will be happy to answer anything there is an answer to! And what will we talk about next time? Please accept a small hint...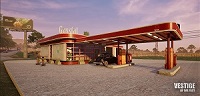 Truly small hint for the next blog's topic...